STUDENT IMMIGRATION TO POLAND IN 2023 GUIDE
Studying in Poland offers an enriching academic experience and opens doors to a world of opportunities for international students. As you start this exciting new chapter in your life, it's crucial to understand the legal aspects of student legalization for a long-term stay at the territory of Poland.
That's why, we would like to help you in your student immigration to Poland journey and explain the process of legalization of your long-term stay in Poland, namely the process of obtaining student national visas and students residence permits, also provide you with essential information to make sure your immigration to Poland as a student goes smoothly and successfully
STEP 1 OF STUDENT IMMIGRATION TO POLAND: STUDENT NATIONAL TYPE "D" VISA TO POLAND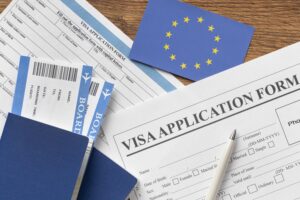 The first step of student immigration to Poland, regarding the legalization of your stay, is to obtain a Type D National Visa from the Polish consulate or embassy in your home country. This visa allows you to enter Poland for a period exceeding 90 days and initiate the process of obtaining a residence permit for your studies.
For students planning to study in Poland for a period exceeding 90 days, a Type D National Visa is required. This visa allows students to enter the country for up to 1 year and begin the process of obtaining a student temporary residence permit for the duration of their studies.
Student National Visa to Poland Application Process:
To apply for the Student Type "D" National Visa to Poland, students must visit the Polish consulate or embassy in their home country. The application requires a completed visa form, a valid passport, a letter of acceptance from a Polish educational institution, proof of sufficient funds to cover living expenses, health insurance coverage, flight itinerary and some more documents depending on your individual situation.
Student National Visa to Poland Duration:
The student type "D" national visa is usually granted for the duration of the academic year, allowing students ample time to complete their studies without interruptions. However, sometimes it can be issued for a shorter period of time depending on the request of student and program of studies.
Need help in obtaining your long-term student visa to Poland? Contact us today and we will help you to prepare all documents required by the Polish Embassy in your home country. Have you already applied and got negative decision? Don't worry, our attorney will help you to successfully appeal the decision  of the Consul.
STEP 2 OF STUDENT IMMIGRATION TO POLAND: STUDENT TEMPORARY RESIDENCE PERMIT IN POLAND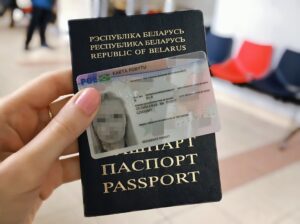 After arriving to Poland with a student type "D" national polish visa, students have the opportunity to apply for a Temporary Residence Permit in Poland for Studies. This permit allows students to legally reside in Poland for the period up to 3 years. duration of their academic program.
Student TRC in Poland Application Process:
To obtain the Temporary Residence Permit, students must submit an application to the appropriate Immigration Office in Poland depending on the place of you residence. There are several ways of application for TRC in Poland. For example, you can submit your documents personally at the Immigration Office or send your documents by registered mail "Poczta Polska".  The application should include an application form, 4 photos, copies of valid passport, proof of enrollment at a recognized educational institution, health insurance, proof of sufficient fund statement confirming accommodation arrangements and etc.
Student TRC in Poland Duration:
According to the Polish law on Foreigners, the 1st student TRC in Poland at the 1st year of studies should be granted for 15 months. The 2ndstudent TRC in Poland can be granted for the duration of your study program but not for more than 3 years.
Student TRC in Poland Renewal and Extensions:
The Temporary Residence Permit can be renewed or extended if the student's academic program exceeds the initial duration. Students must apply for renewal before the last day of the current permit's expiration.
Navigating the student legalization process for long-term stay in Poland is a crucial step in ensuring a successful and fulfilling academic journey. Understanding the requirements and application procedures for a student national visas and residence permits is vital to avoid potential legal issues during your stay. Consulting with a reputable immigration specialists can offer valuable guidance and support throughout the entire process, helping you focus on your studies and make the most of your time as a student in Poland. Remember, each case may have its unique requirements, so seeking professional advice is the key to a smooth and stress-free experience as an international student in this beautiful and culturally diverse nation.
Calling all students dreaming of studying in Poland! Get the right guidance and support you need to obtain your student visas and residence permits hassle-free. Purchase our expert legal consultation and immigration assistance services today, and let us help you make your dreams of studying in Poland come true!