At Legal Immigration Poland, we take pride in turning immigration challenges into success stories. One such remarkable tale is that of a client who not only overcame the difficulties of learning the Polish language, but also easily coped with the process of obtaining a Polish residence permit. Join us to share the inspiring journey of a foreign student who received a TRC in Poland in just 1.5 months based on Polish language courses in Krakow.
1. A Dream of Immigration to Poland
Our client's journey began with a dream of immigrating to Poland, the first step of which was immersion in Polish culture and education. Armed with ambition and a sincere interest in learning the language, he began preparations for the long-awaited immigration to Poland. However, the legal complexities of obtaining a temporary residence permit in Poland for the period of language course posed a challenge that needed expert guidance.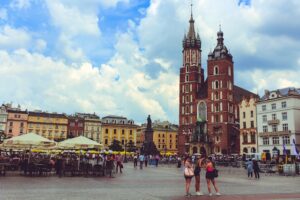 2. A Strategic Approach
Upon engaging Legal Immigration Poland, our team worked closely with the client map out the strategic path. Given his interest in learning Polish, enrolling in a language course emerged as an ideal solution. This approach not only aligned with his desires and aspirations, but also provided a legitimate basis for obtaining a temporary residence permit in Poland for the entire period of studies.
3. Navigating the Documentation
First of all, our specialists helped the client to choose a language school and a Polish language course, which would allow not only to study the Polish language and culture at a high level, but also to obtain a temporary residence permit on this basis.
Next, we proceeded to prepare and carefully check all the necessary documents in accordance with the requirements of the immigration office in order to obtain a residence permit based on polish language course as soon as possible.
As soon as our specialists made sure that all the requirements were met and that no mistakes or delays were made, we applied for a residence permit in Poland.
Due to the fact that our client wanted to go home for a couple of days for a family celebration, we prepared and sent to the Immigration Office a request to consider our application before the due date.
As a result, under our leadership, the application process was simplified, which allowed us to eliminate possible obstacles and receive an administrative decision within 1.5 months instead of a minimum of 3 months, counting from the date of personal application.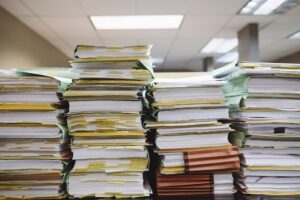 4. A Speedy Triumph
The effort of our experienced immigration specialists bore fruit in just 1.5 months. The residence permit was granted, allowing him to legally reside in Poland for the whole period of his language course.
5. Expertise That Makes a Difference
This story captures the essence of what Legal Immigration Poland stands for – a commitment to turning dreams into reality. Our expertise in navigating the intricacies of immigration law, combined with strategic thinking, pushed our client towards a swift triumph in their pursuit of both language mastery and legal residency.
6. Your Pathway to Success
Just as our client's journey showcases, obtaining a residence permit in Poland doesn't have to be a difficult experience. With Legal Immigration Poland, you have a dedicated partner that understands your unique aspirations and crafts tailor-made solutions to transform them into reality. Whether it's through language courses, education pursuits, business, work or other avenues, we are here to guide you every step of the way.
Contact Legal Immigration Poland today to start your journey to legal long-tern residence in Poland. Let us make your success story a reality.