A new stage in your life – Immigration to Poland!
The life situation of each emigrant is highly individual! Some people make their choice to emigrate because of their ambitions and desire to achieve more or want to reunite with a part of their family, while others are forced by life to emigrate because of political or personal difficulties.
Poland is one of the most popular countries among immigrants from Eastern Europe (Belarus, Russia, Ukraine). After all, the country attracts this category of emigrants with its openness, similarity of cultures and easiness of learning polish language. Moreover, among countries of the European Union, Poland offers one of the simplest requirements for obtaining a residence permit and, as a result, Polish citizenship.
But it should be mentioned that every year Poland is becoming more and more popular among immigrants from Asian countries (Armenia, Vietnam, India, Kazakhstan, China, Thailand, Uzbekistan, Taiwan, etc.) because immigrate to Poland can everyone, not only owners of the Pole's card or official confirmed polish roots!
Polish government is trying to attract emigrants from different parts of the world, therefore they are trying to provide a wide range of new opportunities for immigration to Poland. Each potential immigrant can choose the most suitable way of immigration to Poland for his/her life situation!
Therefore, we want to tell you about the most popular, real and convenient ways to emigrate to Poland without a Pole card and polish roots! By choosing one of the listed methods, you can obtain a national Polish visa type "D", and then on the territory of Poland you can submit documents for obtaining a Temporary Residence Permit (residence card).
5 EASY WAYS TO IMMIGRATE TO POLAND without any Polish roots:
1 — STUDY AT POLISH UNIVERSITY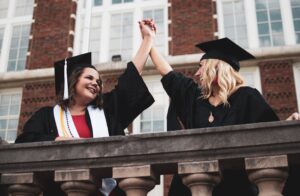 Every foreign citizen can study at public or private university in Poland.
Studying at polish university is one of the easiest ways of immigration to Poland for graduates of High school and Bachelor studies.
Education in Poland for foreigners can be paid and free.
If you want to study for a fee, then in most cases a foreigner does not even need to take entrance exams! The cost of 1 year of study in Poland is from 2,000 euros to 6,000 euros. The most popular private universities in Poland among foreign students are Vistula University, Lazarski University, Kozminski University.
If you want to study for free, then you should apply for scholarship programs for foreign students, sponsored by universities themselves or by polish government. (For example, NAWA scholarship program, Gaude Polonia, Konstantin Kalinouski scholarship program, Visegrad scholarship program, Krzysztof Skubiszewski scholarship, etc.).
The main advantage of this way of immigration to Poland is free access to the labor market!
Every foreign citizen that finished full-time Bachelor or Master studies of polish university gets free access to the Polish labor market on an equal rights with Polish citizens! What is more, every university graduate get the period of 9 months to find a job in Poland! Graduates have the opportunity to obtain special visas and residence cards to legalize their stay and activity in Poland.
2 — WORK IN POLAND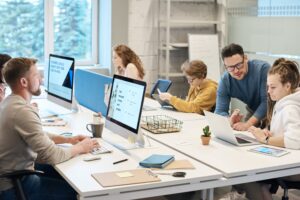 Every foreign citizen can also get a job in Poland and, on this basis, obtain a temporary residence permit in Poland.
How to find a job in Poland?
Recruiting agency for foreign citizens in Poland
Internet resources (Praca.pl, Pracuj.pl, LinkedIn, Olx.pl, etc.)
Friends who already work in Poland
As soon as you find an official job in Poland and receive an invitation and work permit from your employer, you can apply for a national type "D" visa and move to Poland for a long-term stay.
3 – BUSINESS FORMATION IN POLAND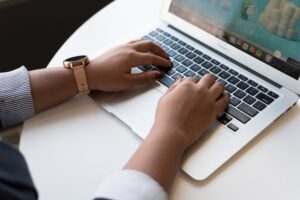 This method of immigration to Poland is more difficult than the previous one, but it is also possible in 2021 and quite popular among foreigners.
In order to immigrate to Poland on the basis of business a foreign citizen must register a company type LLC in Poland with a statutory fund of at least PLN 5,000. But it can also be a branch of your existing company. However, it should be mentioned that it must be a real entrepreneurial activity that generates income and / or job placement, etc.
If you want to move to Poland on the basis of doing business, then our immigration law firm in Warsaw "Legal Immigration" offers foreigners professional legal assistance not only with official company formation, but also with the whole process of business immigration to Poland.
4 — STUDY AT POST-SECONDARY SCHOOL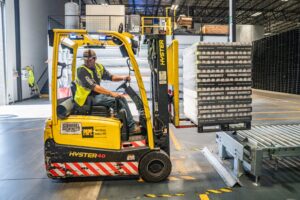 Post-secondary school provides vocational education for adults who want to get a new highly demanded in Poland profession. Education at such schools lasts 1-2 years and finishes with granting of a certificate of competence in various fields. You can get a certificate of shop-assistant, cook, automobile mechanic, hairdresser and etc. Therefore, the demand for graduates of post-secondary schools is usually high.
The cost of post-secondary school depends on the chosen profession but most of them are free.
5 — POLISH LANGUAGE COURSES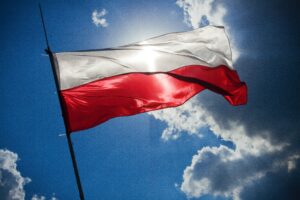 Studying polish language can also be the basis of your immigration to Poland. You can enroll in courses at both private and public universities and language schools.
The cost of 1 year studies of polish language is approximately 2,000 euros.
However:
Polish language courses must be long-term (from 4 to 12 months).
This basis of long-term stay in Poland does not give you the right to work on the territory of Poland.
It is important to mention that all listed here methods of immigration to Poland give you the opportunity to obtain a temporary residence permit in Poland! After obtaining your personal TRC in Poland you can apply for family reunification and then your closest people (children and spouses) will also be able to come to Poland and get a residence permit!
Do not forget that you can move to Poland at any age, with any education and work experience. We will tell you all details of immigration to Poland concerning all these ways of moving in the following articles!