It's not a secret that the COVID-19 pandemic has affected the work of most companies all over the world, from individual entrepreneurs to multinational corporations.
According to the Polish "BHP" (a set of laws and regulations regarding the health and safety of employees at work), employers are required to provide their employees with a safe and harmless working environment. However, at present, in times of a pandemic, employers are required to introduce organizational changes to provide their employees with truly safe and healthy working conditions.
WHAT SHOULD THE EMPLOYER DO?
Oblige employees to perform work outside the place of its permanent performance (office) for a specified period of time (AS POSSIBLE)
If this is not possible, you can oblige the worker to take the remaining leave OR, with their consent, send them on leave or parental leave OR send the worker to home for full compensation. Also, the employee himself can express a desire and write an application for unpaid voluntary leave. In addition, it is possible to entrust the employee with other duties within his competence.
When performing office work, it is necessary to provide personal protective equipment, limit the number of people in the workplace, introduce flexible working hours, disinfect the workplace, measure the body temperature of employees, and so on.
FAILURE TO PROVIDE SAFE WORKING CONDITIONS – PENALTY from 1000 to 30,000 PLN.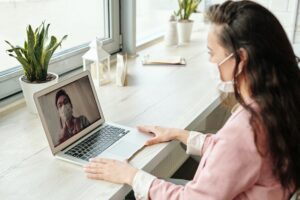 WHAT ARE THE CHANGES FOR THE EMPLOYER AND EMPLOYEES?
No need to renew / obtain new work permits for foreign workers
There is no need to register new job applications from your employer
Possibility of employment in Poland by foreigners on conditions other than those indicated in residence cards and work permits
Foreign workers should not renew their permits
Employers can change working conditions based on specific anti-crisis solutions specified in the special act (e.g. shortening the employee's working time by no more than 20%, lowering wages, but wages cannot be lower than the minimum wages, etc.)