At Legal Immigration Poland, we understand that navigating the complex landscape of immigration regulations can sometimes lead to unexpected challenges. One such remarkable story involves our client from Belarus who found himself in an illegal stay situation in Poland due to an undelivered letter from the Immigration Officer by polish national post. Thanks to the exceptional determination and experience of our immigration attorney Patryk Przeździecki, we managed to achieve a positive decision of the Administrative Court in Gdansk and the recognition of the client's stay in Poland as legal.
Let's take a closer look at this inspiring journey.
Unexpected Trouble
During the COVID-19 pandemic situation a foreigner applied for a TRC in Poland by submitting application by post on his own since it was difficult to make a personal appointment at the Immigration Office at this time and visa was expiring soon.
It is important to mention that according to the Law on Foreigners in Poland, the date of submission of your application for TRC in Poland to the relevant Immigration Office by post is considered as the official date of submission of your application, as well as the official date from which you can stay legally in Poland until the date the final decision in this case was signed even if your visa expired after this date. But if you miss the correspondence from the Immigration Office to come to their office personally all this stay can be considered as illegal.
Thus, he knowing these rules submitted application and was waiting for a letter from the Immigration Office with invitation to come to their office personally, show original documents and submit fingerprints.
However, what started as a straightforward process turned into a nightmare for him when thanks to our immigration specialists it was found out that a letter from the Immigration Office was sent but was not delivered to the foreigner in a proper way. This unfortunate turn of events led to an illegal stay status during more than 1 year, threatening their legal residency in Poland, deportation to the country of origin and casting a shadow of uncertainty over their future.
2. The Power of Expertise
When our client reached out Legal Immigration Poland, our experienced immigration attorney Patryk Przeździecki got to work immediately. Armed with an in-depth understanding of the intricacies of immigration law and the legal system in Poland, our attorney embarked on a mission to rectify the situation.
3. Crafting a Solid Defense
With careful attention to detail, our attorney methodically analyzed the case, identifying the gaps in communication that had led to the undelivered letter and subsequent legal challenges. Armed with a well-crafted defense, he filed a formal complaint to the Administrative Court in Gdansk about the improper performance of the duties of employees of the Postal Office and Immigration Office, which led to the fact that a foreigner became a victim of illegal stay in Poland without the knowledge.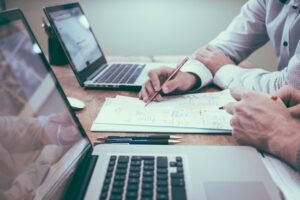 4. Triumph in the Courtroom
Months of effort were crowned with success when thanks to the convincing arguments presented by our lawyer, the Administrative Court in Gdansk made a positive decision, recognizing the sincere intentions of the foreigner, giving him legal status and forcing the Immigration Office to issue the decision in his case immediately.
5. A Story of Strength
This story shows how strong people can be when they face immigration problems – especially with the help of a great immigration lawyer. Legal Immigration Poland turned a tough situation into a success story, getting our client's legal status back and giving him peace of mind.
6. Your Partner in Success
Nobody should have to face immigration problems on their own. At Legal Immigration Poland, we're here to be your partners, guiding you through the tough parts of the immigration process. With our experienced immigration attorney on your side, you can trust that your problems will be met with smart solutions and lots of support.
Reach out Legal Immigration Poland today to start your journey toward legal residency in Poland. Let us turn your problems into success stories.