1. Immigration SCAM in Poland. Be careful of fake documents in Poland!
Immigration laws, requirements for foreigners, and bureaucratic processes are complex and time-consuming. Therefore, at some point every immigrant is faced with a difficult decision. Do the process of legalization of your stay and activity in Poland on your own or seek help from an immigration agency?
The market of immigration agencies in Poland is quite saturated, so every immigrant who wants to move to Poland can choose an agency that meets all criteria. However, along with the number of bona fide law firms and immigration agencies, the number of immigration scams is also growing.
Unfortunately, in most cases immigrants tend to choose agencies that guarantee a 100% result in obtaining Polish documents (TRC in Poland, work permit, visas and etc.) in the shortest possible time without unnecessary difficulties and bureaucratic processes. It's pity but such a decision can become a point of no return in the process of your immigration to Poland, and perhaps an obstacle in visiting the whole EU in the future. You should always remember that the wrong legal advice and actions can have long-term consequences.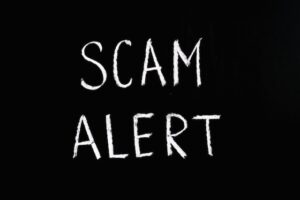 We hope that this article will help immigrants avoid such problems and wrong decisions in the future. Therefore, we invite you to read below the story of our client, who paid the employer for the help with obtaining a Temporary Residence Permit in Poland and became the Victim of immigration fraud on the Internet.
Through the website of driving school in Poland he was given an offer to be hired as a driver in a driving school and obtain temporary residence in the Republic of Poland, based on a temporary residence card with a work permit. As the result of this immigration SCAM, the client ended up in a prison in Dubai due to a fake residence permit.
2. Our client, the victim of immigration SCAM, was successfully acquitted in Dubai thanks to our attorney Patryk Przeździecki.
Ibrahim (the name was changed), a happy owner of a residence permit in Poland for a period of 3 years, which was provided to him by his employer for an additional fee, decided to visit his family in Iraq during his vacation at work. He did not know then that he would not be able to return to the EU as quickly and easily as he had planned.
Ibrahim was returning to Poland via Dubai, where the airport border guard detained him and accused him of having an invalid Polish residence permit card. When Ibrahim tried to contact his employer, who helped with obtaining this document, to clarify the situation, he and his friends were immediately blocked. It was impossible to contact this company. Until the situation was clarified, Ibrahim was detained in prison.
Therefore, Ibrahim's friends contacted our law firm "Legal Immigration Poland" to verify the authenticity of the document, as well as to get professional legal assistance from an immigration attorney and protect the interests of a friend in Dubai.
After an introductory legal consultation, analysis of the documents and clarification of the situation, our attorney Patryk Preździecki confirmed doubts about the falsity of this residence card. This document was 100% forged. What's more, the firm's data and the process of their interaction with clients turned out to be a typical immigration scam on the Internet.
Soon, a confirmation report also came from Dubai that the card was fake. Therefore, Ibrahim spent several months in a Dubai prison, waiting for the proceeding and their decision. Moreover, he was deprived of his passport, and every day of waiting for a final decision increased the fine for staying in the UAE on the basis of an expired visa.
Effectively responding to every request from the Dubai authorities, our immigration attorney Patryk Przeździecki successfully handled the process of defending Ibrahim's interests before the UAE government, as well as releasing Ibrahim from any legal liability for using a fake Residence Card document both in the UAE and in Poland. After all, he was deceived and was only the victim of immigration scammers.
As the result, the Iraqi citizen was successfully acquitted in Dubai! Also, thanks to the help of the attorney, Ibrahim will be able to travel safely to the EU.
The Prokuratura Rejonowa Warszawa Srodmiescie w Warszawie (Prosecutor's Office for the Central District of Warsaw) was also notified in connection with this immigration fraud. Thanks to the statement of our attorney, a criminal case was officially initiated on the creation, issuance, sale and use of fake documents. Now we can be sure that scammers will be found and punished to the fullest extent of the law.
3. What should you do if you are already a Victim of Immigration SCAM in Poland? Who can help you?
If yo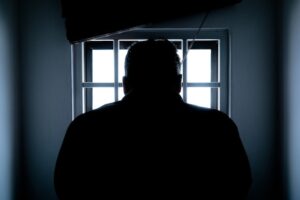 u are also a victim of immigration fraud and are accused of using fake documents, then protect your rights and interests, prove your innocence. Do not forget that this is especially important for foreign citizens who are planning their future in the EU countries, as a criminal record for using fake documents can permanently block your ability to travel and live in the EU.
Also, it should be noted that if you need legal assistance and protection of your interests in case of using fake documents, then contact only licensed attorneys. Anyone can check the licenses of an attorney in Poland simply by using the open database of polish attorneys "National Register of Attorneys and Attorney Trainees". Remember that only licensed attorneys can officially represent you in immigration matters and help you in this situation.
Also, you can always contact "Legal Immigration Poland" law firm for any kind of legal assistance in immigration and fraud matters. Our attorney Patryk Przeździecki (license WAW/Adw/5098) knows how to deal with each client's individual situation and has extensive experience in dealing with accusations in immigration fraud and the use of fake documents.