When it comes to pursuing higher education in Poland, the prospect of acquiring a Student Temporary Residence Card is a crucial step in ensuring a smooth and legal stay in the country. However, the bureaucratic maze of immigration processes often results in long waiting times, leaving students anxious and uncertain about their status. Legal immigration Poland and its "Smart Student Immigration" system understand the importance of timely solutions and are proud to announce that the average waiting time for our clients obtaining a Student TRC in Poland is just 3 months!
1. Navigating the Complexities of Student Immigration
Securing a Student TRC in Poland involves intricate documentation, strict adherence to regulations, and efficient coordination with government authorities. For many students, this process can be overwhelming, especially when faced with the challenge of understanding the legal requirements and ensuring timely submissions. Moreover, the uncertainty of the waiting period can be a source of stress for students eager to focus on their academic pursuits.
2. Your Trusted Partner in Student Immigration
At Legal Immigration Poland, we are dedicated to simplifying the journey of obtaining a Student TRC in Poland. Our team of experienced immigration experts has a proven track record of assisting students in navigating the complexities of immigration processes. We understand that time is of the essence for students, and we are proud to share that our efforts have led to an average waiting time for the administrative decision of the Immigration Office of just 3 months for our clients.
3. Advantages of Choosing "Smart Student Immigration" system of Legal Immigration Poland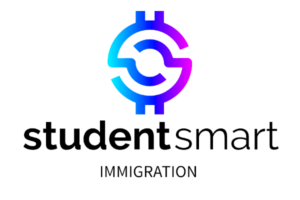 Expert Guidance:

Our team comprises experienc

ed immigration professionals who are well-versed in the legal nuances of obtaining a Student TRC in Poland. We offer step-by-step guidance, ensuring that all required documents are correctly prepared and submitted.
Document Review: Our meticulous document review process with help of digitalized platform minimizes the chances of errors and omissions, increasing the likelihood of a successful application and reducing processing time.
Efficient Communication: We maintain clear and consistent communication with our clients throughout the process, providing real-time updates and addressing any queries or concerns promptly.
Customized Solutions: Every student's situation is unique. We tailor our services to cater to individual needs, ensuring a personalized approach that accounts for specific circumstances.
Affordable and Fixed-price immigration services: The price of "Smart Student Immigration" assistance plans starts from only 795 PLN. We offer affordable solutions without compromising on quality. Find out more about available plans of student residence permit support.
Streamlined Process: Our years of experience have enabled us to refine our processes, streamlining the application process and minimizing unnecessary delays.
4. Your Academic Journey, Our Priority
At Legal Immigration Poland, we recognize that obtaining a Student TRC in Poland is not just about legal documentation; it's about embarking on an exciting academic journey with confidence. By choosing us as your immigration assistance partner, you are choosing a smoother, more efficient path to realizing your educational aspirations.
Say goodbye to the long waiting times and uncertainty often associated with student immigration. With "Smart Student Immigration" by your side, you can expect an average waiting time of just 3 months for your Student TRC in Poland administrative decision. Let us handle the intricacies while you focus on what truly matters – your education.
Contact us today to embark on your journey with confidence and peace of mind. Your academic adventure starts here!